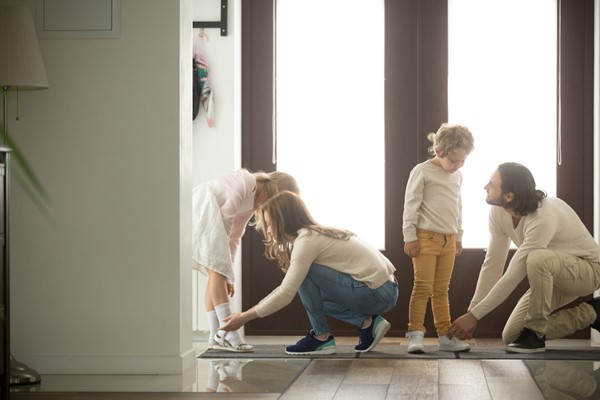 First things first: what is a sconce? Also known as wall sconces, these light fixtures hang on the wall rather than on the ceiling. Unlike ceiling lights, pendants, and chandeliers, scones have more versatile uses, and you can place them in almost any room in the house.
The idea of a sconce came from old-fashioned torches that rested in holders on the castle wall to light up the room. Of course, we aren't talking about flaming torches these days, but rather a way to add light from the sides of the room.
You can use a scone to highlight artwork, cast a soft glow into a dark corner, brighten up a bathroom, the locations to use them is almost endless. Here are several ideas for using sconces in your decorating efforts.
Sconce locations
In the bedroom, use a sconce on either side of the bed above the nightstands to give extra surface space, or if you don't have nightstands. Or, place a sconce on either side of your antique vanity mirror to cast light on your face while you put on makeup. Another use is on either side of a window or mirror opposite your bed. Sconces typically cast softer light than overhead fixture do, so sconces give just the right accent light for a romantic setting.
In the living room, a pair of sconces above the sofa takes the place of floor lamps or the need for bulky side tables. Or use specially made sconces to highlight artwork or light up an architectural feature in the room.
Use flatter sconces to light up a hallway or stairwell and use one in the entry to cast a welcoming glow on visitors.
In the bathroom, two pairs or a trio with mirrors between them light up the vanity mirrors while a gentle sconce above your soaking tub lets you bask in its spa-like ambiance.
You can even use sconces in your kitchen to light up an accent wall or create a statement between the windows.
On your patio, sconces offer a soft addition to the evening light and can even be set to turn on automatically or to sense sundown.
Adjustable sconces work well above desks that face a wall, to light up cushy chairs in your reading corner, and to light up the workspace in your craft room.
As you can see, the uses for sconces are endless. Seek the advice of a lighting specialist and certified electrician to make sure your sconces are installed safely and correctly.