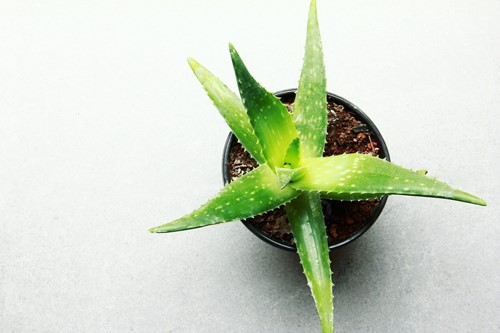 Photo by Marce Garal from Pixabay

Eco-friendly homes may feel like a modern phenomenon, but the history of sustainable structures stretches further into the past than most people realize. In fact, in ancient times, nearly every residence or building was an environmentally friendly structure. Not because it was the trendy thing to do, but because it was the only option.
By understanding the history of eco homes and the lessons learned from the past, homeowners today can create a living space that allows them to minimize their impact on the environment.
Sustainable Housing in Ancient Times
For thousands of years, the people in ancient civilizations had no choice but to create sustainable dwellings. They made their homes out of natural, local materials, and they planned their lives accordingly so that they could survive with the resources that surrounded them. While sustainable housing was the first and only option available for generations, the industrial revolution quickly changed how people lived, worked and played. Societies that were once anchored by small villages and sprawling farms were now being condensed into bustling cities filled with factories, tenements and larger homes that drained excessive amounts of energy.
The 20th Century's Drain on Energy
The first half of the 20th century was not kind to natural, non-renewable energy sources. Every building that was created demanded more materials and more power to operate. Inefficient electrical systems were being used to power buildings that grew taller by the minute. Residents demanded homes that were made comfortable at all times and relied heavily on the use of heating and cooling systems. By the 1970s, it became clear that the human race could not continue on at its current pace of over-consumption.
The Modern Need for Eco-Friendly Homes
In the early 1970s, environmental activists sounded the alarms. They recognized that climate change was a real possibility, and that there needed to be an increase in sustainable efforts in order to curb the impact that people were having on the environment. At the same time, oil prices were climbing steadily in the 1970s and 1980s, which was a motivating factor for the average person to minimize their own energy consumption. During this time period, the modern concept of the eco home was born.
Eco Homes in the 21st Century
In the first two decades of the 21st century, eco-friendly homes went from being exclusive luxuries to the norm for many homeowners across the country. Today, people try to take both small and large steps to curb their energy dependence and reduce their impact on the environment. These are a few of the most common eco-friendly amenities that can be found in residential dwellings today:
Energy-efficient appliances.
Smart thermostats and other smart technology that helps automate the home.
Rainwater collection systems to maintain lawns and gardens.
Rock gardens versus grass lawns.
Living walls and roofs to generate energy.
Solar panels.
Energy-efficient windows.
From budget-conscious homeowners to those who invest in luxury real estate, nearly everyone in modern times recognizes the need for eco-friendly housing options. There are small steps that people can take to reduce their ecological footprint and large measures that they can employ to transform their lifestyle. No effort is too small when it comes to sustainability.