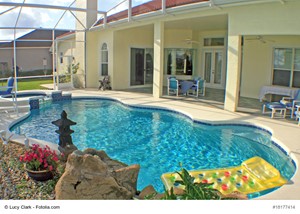 In the process of buying a Florida home, you must go through the standard process of a home inspection. As a buyer, you pay for the home inspection and it's all part of procedures that are taken to protect you. The inspection is an opportunity for you to become more educated about the home you're about to purchase. It's also a chance for you to back out if something is really off about the home. You may even get a better idea of the layout of the home and how different things work in the home. It's important to understand everything from whether the stove is gas or electric to the ins and outs of the home's heating and cooling system. Below, you'll find some questions that you should ask your Florida home inspector. 
When Will The Problem Need To Be Fixed?
There's a difference between a roof that's about to cave in and a roof that needs to be replaced within the next 5 years. Your home inspector can answer these questions for you. While home inspectors can't make repairs or specific repair recommendations, they have seen enough houses to give you an idea of just how bad a problem with a home is.
Keep Track Of What's Happening During The Inspection
It can be overwhelming to go through  home inspection. You'll receive a report at the end of the inspection. You may not have the time or the in-depth knowledge to remember every single thing that's noted on the report. You may want to take notes either on a pad on on your phone just so you remember different things that the inspector talked about during that time. Does the AC unit need tending to? Did the inspector say that the roof needs to be replaced really soon? All of these things should go into your decision of moving forward to purchase the home. You'll also have some valuable information that will be helpful to you once you move into the home.
Home inspectors find those problems that are deeper than meets the eye. A creaky floorboard could signal a bigger problem. Through your Florida home inspection, you'll know what to expect with both major and minor problems in a home. For example, you'd hate to move into a home with a pool, only to find out there's a major problem that makes the pool unusable.
Don't forget that any problems found in the home inspection are subject to contingencies. You can work closely with your realtor to ask the seller to either fix the issues in the home or give you a rebate to fix the problems yourself. The most important part of your home inspection is to be informed.