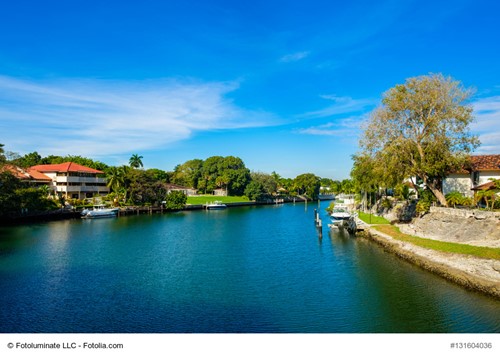 Florida has the longest coastline of any state in the contiguous United States. It also has most of the best beaches in the country, ranging from crystal clear waters and white sands to black rock bluffs and coves.
Florida beach towns tend to be high demand areas for real estate, not only due to their prime location, but also for their tendency to gain value at a faster rate than other places in the country.
So, with over a thousand miles of coastline, how do you choose your future hometown?
In this post, we're going to cover some of the top Florida beach towns to move to and tip you off to why they're in such high demand.
1. Sarasota/Siesta Key
Sarasota has grown much busier than it used to be, but the hype is there for a reason. With some of the best beaches and beachside attractions, it calls to both locals and vacationers alike. However, during the quiet season it remains one of the best coastal towns in Florida for good restaurants and good weather.
2. St. Augustine
Parts of St. Augustine could be mistaken for a small town in Spain. Called the oldest city in the U.S., St. Augustine has plenty of small town charm while also being located within the hub of Florida's southeast coastline.
It's within easy driving distance to Jacksonville and Orlando and sits close to several nature preserves and parks, making it one of the most convenient cities in the region to call home.
3.  Apalachicola
If privacy is your MO, Apalachicola is one of the best Florida towns to live in. Located on the Gulf of Mexico, its beaches are white sand havens of serene beauty.
But don't think that you'll be secluded from social life here. Apalachicola has easy access to restaurants, pubs, and all the amenities you need for a quiet life.
4. Pensacola
Looking for the Florida lifestyle without the price tag? Pensacola frequently tops lists for the most affordable beachside city in the nation.
However, it doesn't lack any of the Florida charm and is within driving distance to other popular destinations like New Orleans.
5. Key Biscayne
Truly a beach lover's town, Key Biscayne is a safe, friendly community that serves as a great place to raise a family while enjoying the coastal life.
Located off the coast, Key Biscayne sits on a barrier island a safe distance from the hustle and bustle of Miami, but not too far to travel into the city on a nice day.
Those are our top five coastal Florida communities to move to this year. However, with Florida's massive coastline, that's just the tip of the sand bar--you're sure to find the perfect place for you in the Sunshine State.