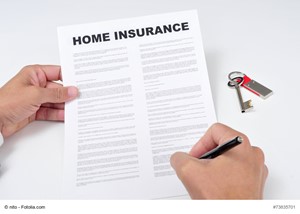 You are required to get homeowners insurance when you purchase a home. You probably are so excited about buying a home that you neglect to learn the ins and outs of your policy. Unfortunately, there are many things that insurance won't cover, yet many homeowners think that they are covered under their home insurance policy. Below, you'll find some things that are often not covered by your home insurance, even though you might think they are. 
Broken Pipes
While your home insurance will cover damage from water in your home (different than flood insurance), the policy probably won't cover what it takes to fix broken pipes. Your best bet in this area is prevention. You should be sure that your pipes are insulated properly and that there is adequate airflow around the pipes in your cabinets.
Earthquakes
If an earthquake hits, you're out of luck when it comes to your homeowners insurance policy. You typically need a separate policy to get earthquake coverage. If you live in an area prone to earthquakes, you'll need to inquire about specific policies to protect your home from this type of natural disaster.
Floods
You'll also need a separate policy in the event of a flood. Homeowner's policies do not cover damage or losses caused by flooding. You can get optional coverage and this is highly recommended, especially if you live near a body of water or in an area that's prone to flooding.
A Sewer Backup
If a sewer backs up, you'll face some serious damage in your home. Unfortunately, your homeowners policy will not cover this type of damage. The repairs can be hefty. If you wish, you can always add this type of coverage to your policy. 
Only Portions Of Disasters May Be Covered


If a hurricane hits, any damage that has been caused by the wind will be covered by your home insurance policy. If you face flooding, however, and do not have a flood insurance policy, you'll be out of luck. Without extra coverage, some natural disasters can be a special disaster for you and your wallet. 
Keep Up The Maintenance On Your Home
It's important to understand what is and isn't covered by your home insurance policy. When you know how to prepare for different situations, it will make caring for and maintaining your home and your financial future a lot easier. If you prepare accordingly for natural disasters as directed, and perform proper maintenance on your home, your insurance policy should act in the best interest for you. If you happen to live in an area where you are prone to natural disasters, make sure you get the appropriate additional coverage that you'll need to protect you.